"It's time to barbeque!" -IMP Episode 28
H Hog is one of the original members of IMP.
Personality
Edit
H Hog is easily the most sane of the IMP members, as well as one of the friendliest.
Appearances
Edit
H Hog is orange, with a capital H on his chest. He is normally seen wearing a cap of some sort.
Powers/Abilities
Edit
H Hog has the power to manipulate fire, being the fire god. H Hog keeps a many cows in his pants from the people who tried to please him as he is the fire god. In the IMP Episode 0/Pilot, H Hog is shown to have lived in hell, suggesting he was once dead.
H Hog is Sonic's great great cousin twice removed mother's brother's step-brother's cousin's half-sister's college room mate's mother's uncle's nextdoor neighbour's third cousin's sister's gynecologist.
"So we're practically family!" --H Hog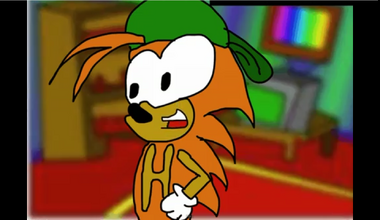 Ad blocker interference detected!
Wikia is a free-to-use site that makes money from advertising. We have a modified experience for viewers using ad blockers

Wikia is not accessible if you've made further modifications. Remove the custom ad blocker rule(s) and the page will load as expected.